New Delhi: Samsung Galaxy M31s will be launched in the Indian market soon. After Samsung launched #MonsterShot, which looks like long-lasting photos and videos, this phone will be equipped with India's leading 64MP Intelli-Cam with single-shot quad rear cameras and 32MP selfie sensors. Although the phone has all the functions of a cool and efficient smartphone, one of the features that makes it stand out in the smartphone market is the 64MP Intelli-Cam lens with single shot function and integrated Sony IMX 682 sensor.
Galaxy M31s has India's leading 64MP Intelli Cam with an aperture of f/1.8 and a pixel size of 0.8 um, ensuring that you can cherish every aspect of life in one frame. Users can use the latest Galaxy camera software technology-single shooting mode to capture the vividness of life and nature.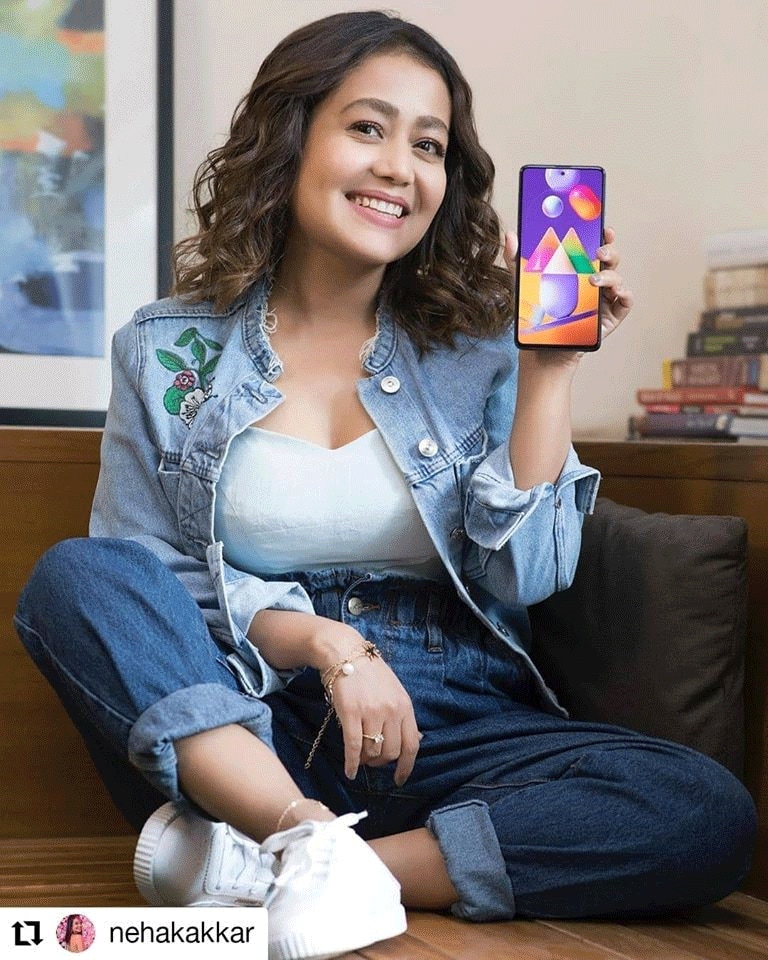 Take a video with a single press, take a still image-just press a single button to complete all operations at once. A single acquisition provides you with 10 outputs, of which 6 are static and 3 are video. The six static outputs lost in a single shot include-the original image taken with the powerful 64MP Intelli Cam lens Sony IMX 682 sensor, the "best moment selection" detected by AI, the still image using the Samsung camera filter, black and white Image, an AI smart cropped photo, single photo.
The three videos that will be provided in a single shot are-original video with 64MP Intelli-Cam lens, video with Hyperlapse and boomerang video. By the way, Intelli-Cam can also ensure that amazing overclocking phenomena can be captured even at night.
Single shooting also ensures that every photo we click is the best. to this end, Custom filters, smart cropping, AI selected best moments and wide-angle lens Create #MonsterShot like magic.
Adding cherries to the top is Night mode You can shoot beautiful low-light lenses without affecting the image quality, and the low aperture is worth it.
You can activate the camera immediately to use the single shooting function. Just select the "single shot" mode, press the start button, and let the camera shoot for 10 seconds (after which it will automatically stop). Now, all you need to do is press Quick Browse to view the original video shot through the 64MP Intelli Cam lens and other output pictures that the video output will generate.
The 32 MP front shutter with single shot function on the phone can produce the same output as the rear setting. In just 10 seconds, the "single shot" function can generate 10 photos in 7 static videos and 3 videos. Intelli Cam allows you to record UHD 4K video. Thanks to the super stable mode, the Intelli camera is amazing for jitter-free video.
The user can switch between the front and rear cameras, Bring you a creative and interesting experience. In addition, the 32MP front camera can also shoot Super slow motion at 480 fps Fundamentally, this means there is no end to the TV series you can add to your video library.
The smartphone has a 6.4-inch Infinity-O Super AMOLED Infinity-O display with a pixel density of 407ppi. The smartphone is backed by a huge 6,000mAh battery, so you can make calls, watch videos, and do all the fun activities without worrying about your phone running out of power. Another major highlight of the mobile phone is the charging unit. Compared with most competitors that only have 18W charging function, Galaxy M31s is the first Samsung mobile phone to get 25W fast charging function.
#MonsterShot Samsung Galaxy M31s is of course the phone of this season. All will go on sale on August 6th and will be Amazon with Samsung Net
.